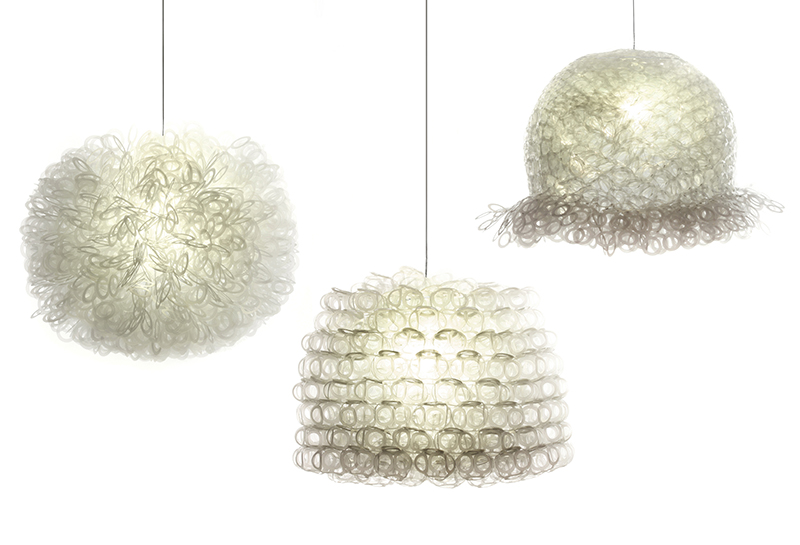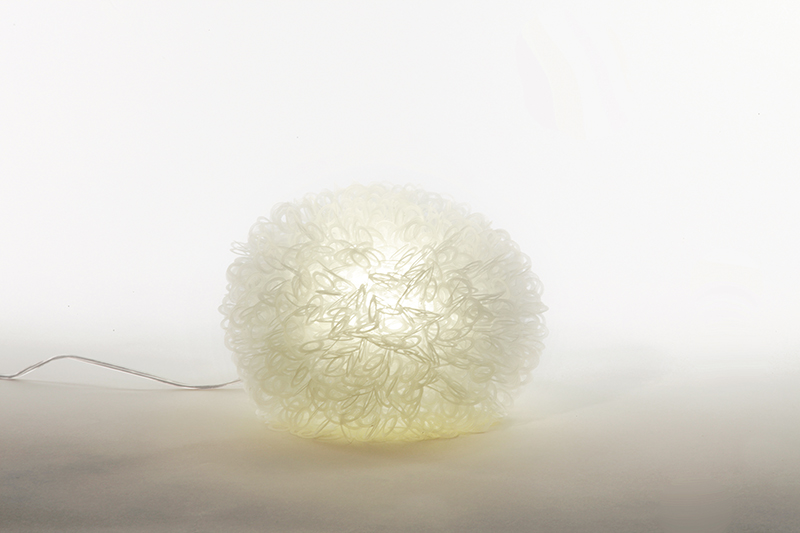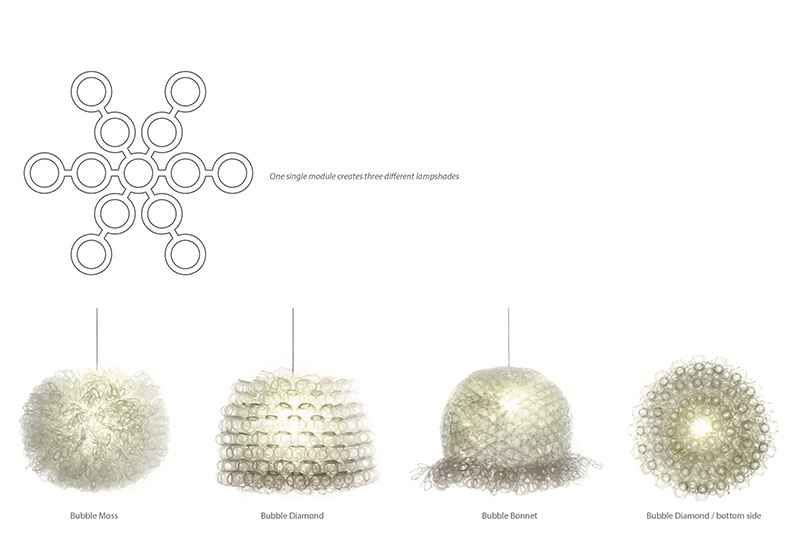 Bubble Light
Hand assembled modular light
Material: polypropylene. Table, floor and pendant lights available. Electric cable and/or hanging system included.
Environmentally friendly. Recyclable. Machine washable.
For indoor use only.
Colours: transparent white or clear, transparent smoke
Sizes: S: ø25cm, M: ø40cm, L: ø80cm
Sizes are approximate.
Custom dimensions and shapes are available upon request.
Three models:
Bubble Moss
Bubble Diamond
Bubble Bonnet
With this module different light designs can be created. The Bubble collection , as well as the previous 1∞ collection, proves that relatively low cost materials can create luxurious illuminative objects. The modules can be assembled in different ways, making it possible to experiment within a wide spectrum of light intensity - from soft ambient decorative light to high luminosity lighting.

The lampshade is composed entirely of layered modules, creating a stable voluminous shape without using any additional constructional or bonding elements.