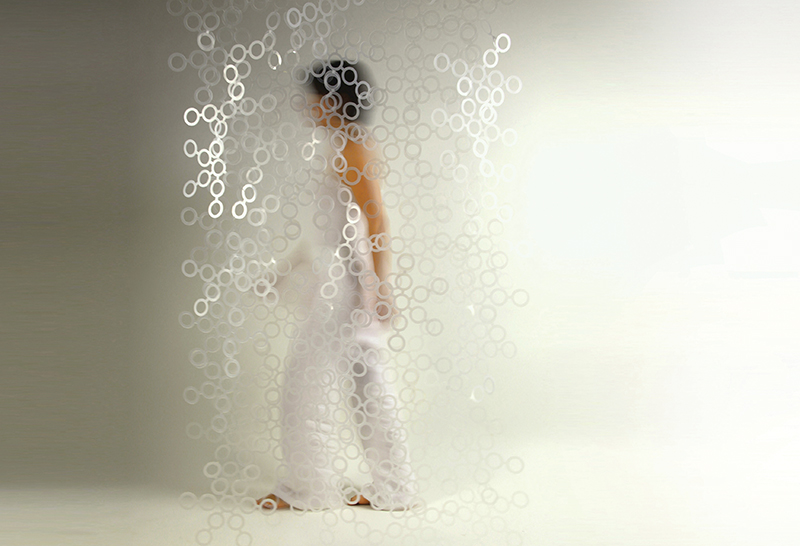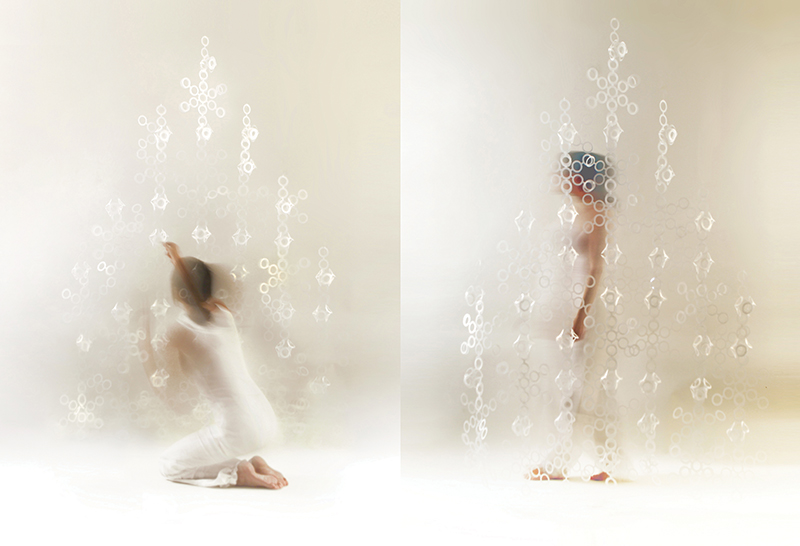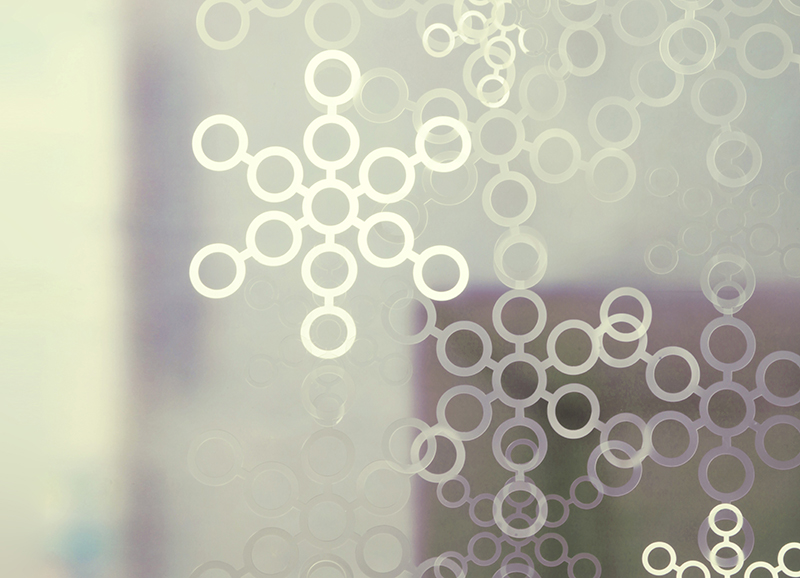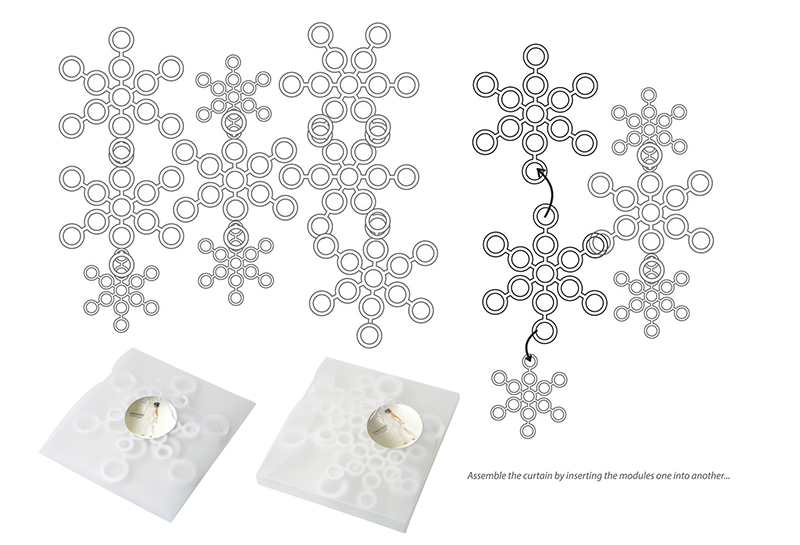 Bubble Room divider
DIY curtain / wall
Material: polypropylene. Flat packed, self assembly.
Different compositions possible.
The modules can also be used as Christmas tree decorations,mats, cake cups,...
Environmentally friendly. Recyclable. Machine washable.
For indoor use only. Perfect for shop installations.
Colour of modules: white transparent, white mat
Two sizes of modules in package: small: ø18cm, large: ø30cm
No. of modules in package: S: 41pcs (25 large, 16 small),
L: 82pcs (50 large, 32 small)
Size of assembled curtain: S: 100 x 100cm, L: 100 x 200cm
Sizes can vary according to the way of assembling.
Custom sizes and combinations available upon request.
Bubble Room divider is a part of the BelaBela's Bubble collection. Due to the geometric form of the basic Bubble module, different compositions can be assembled. The patterns can be freely arranged either as symmetrical, structured surfaces or as organic, spontaneous forms. The user will enjoy creating modern lace designs that can be rearranged into new and new motifs. The individual modules can also be used as decorative interior elements.