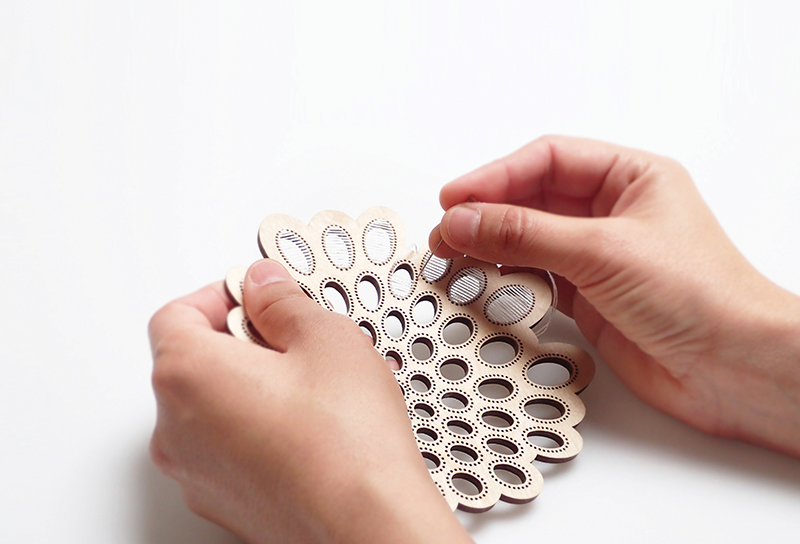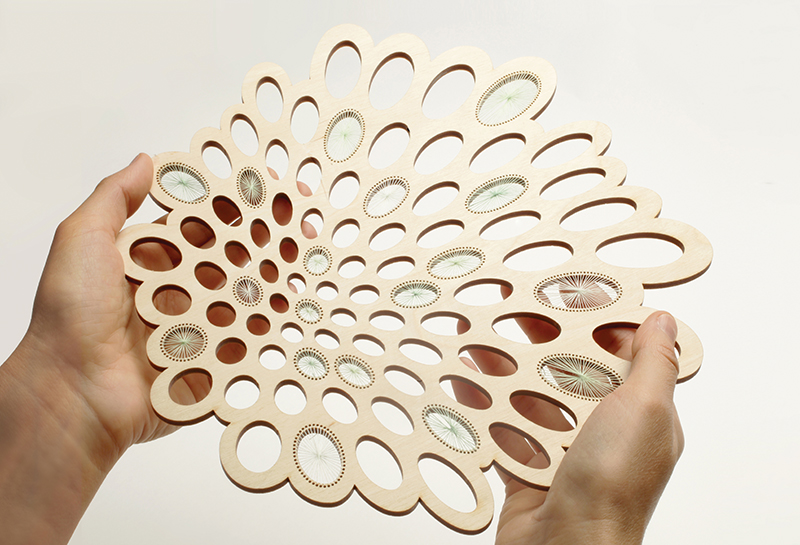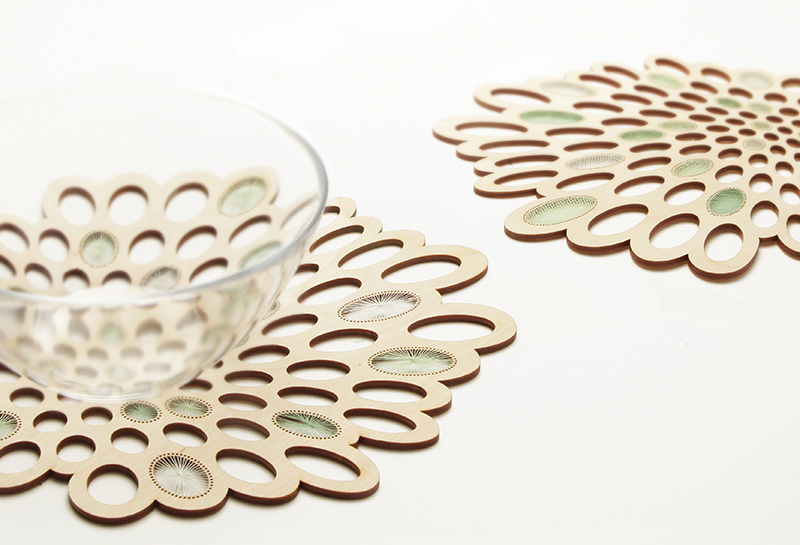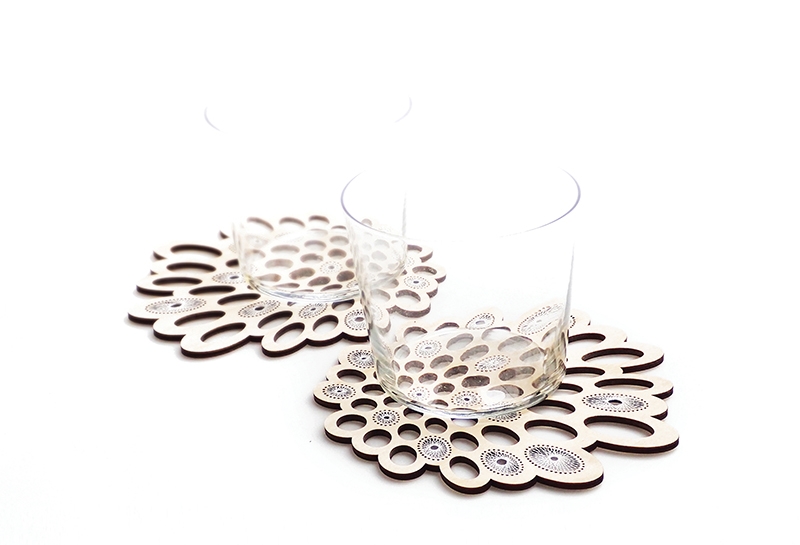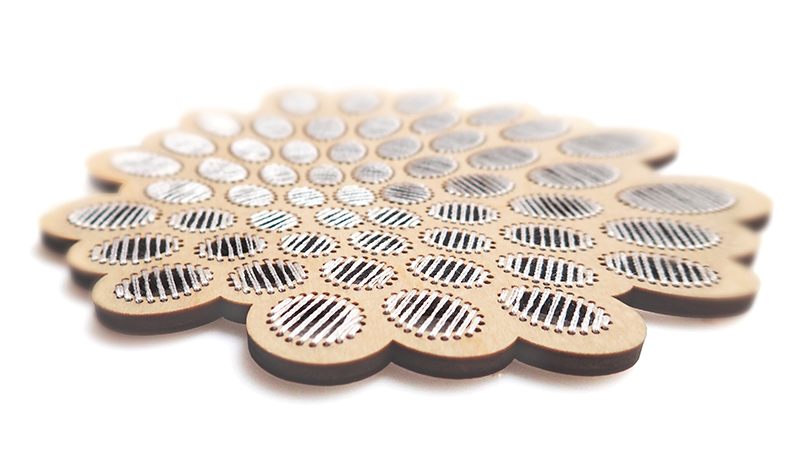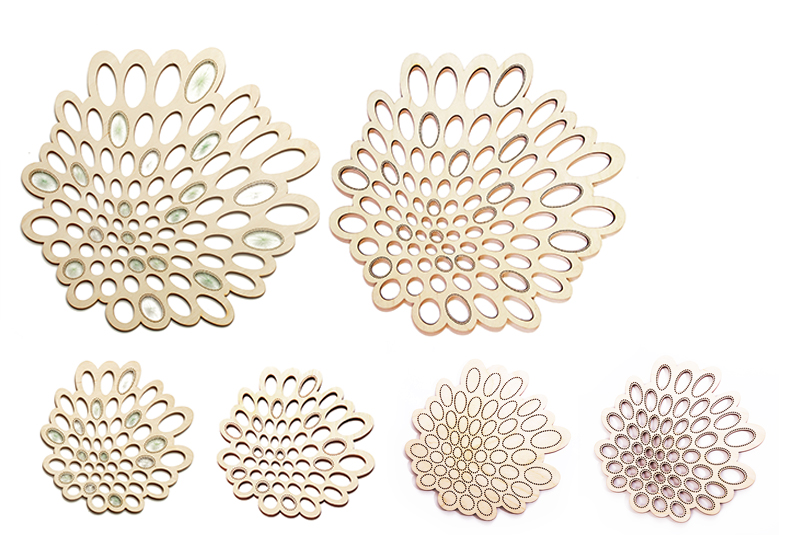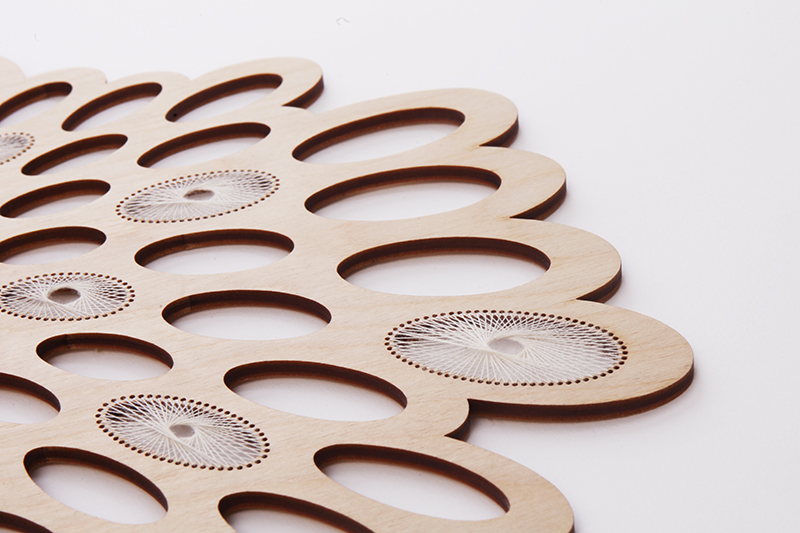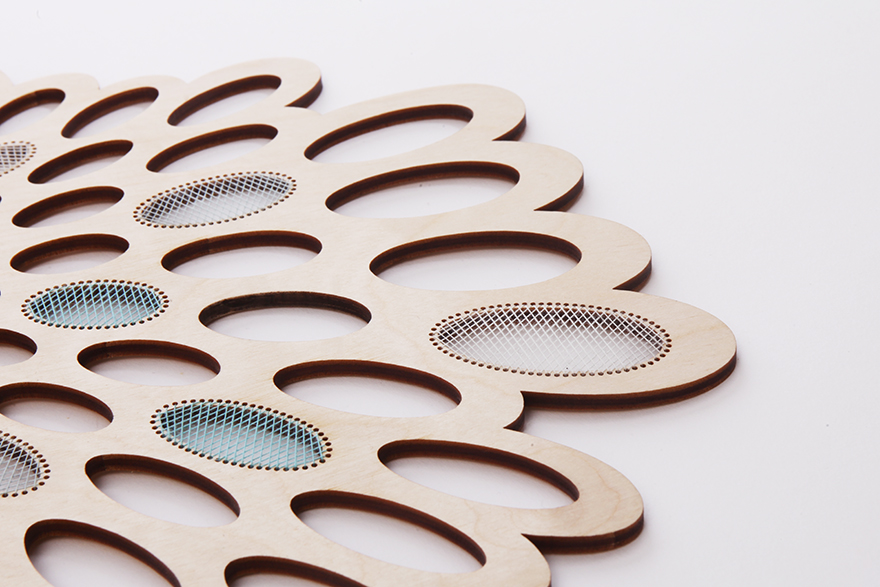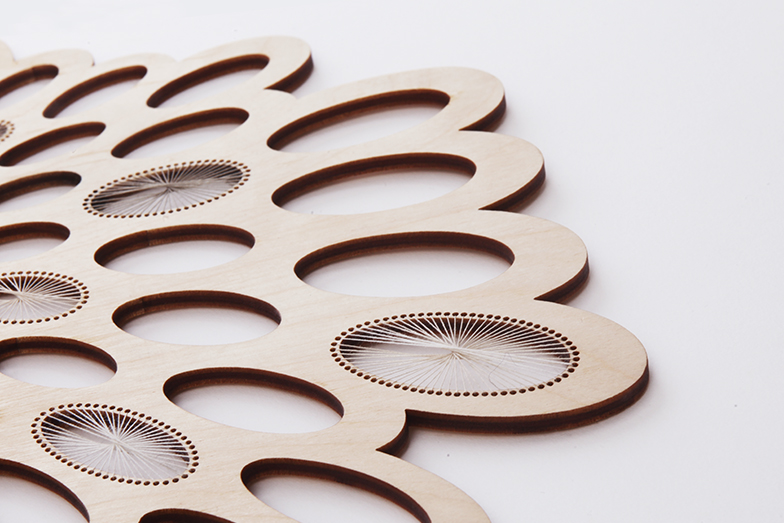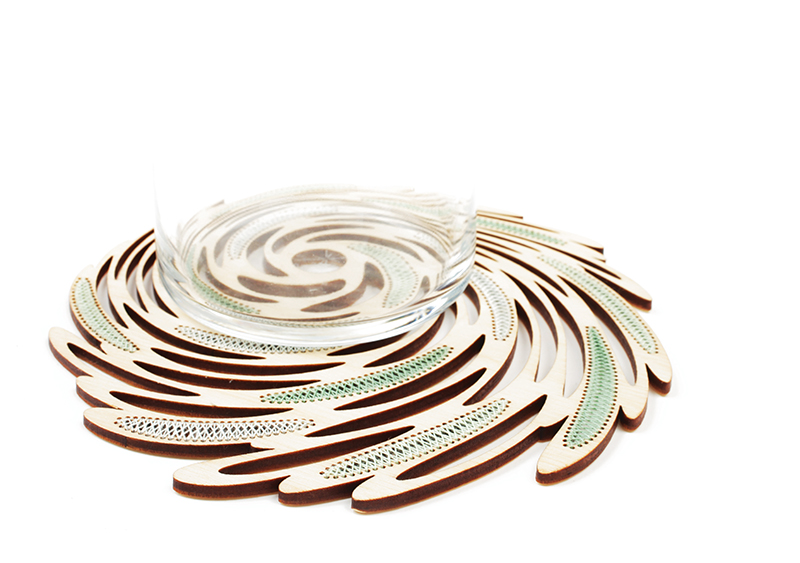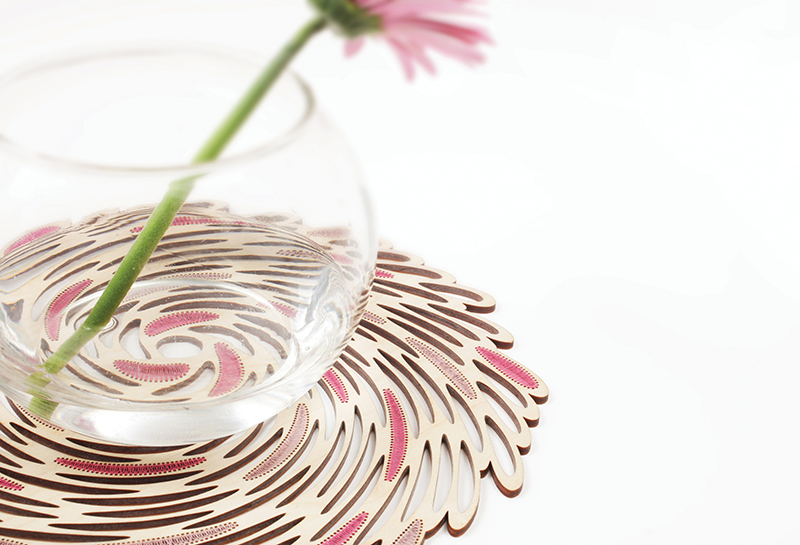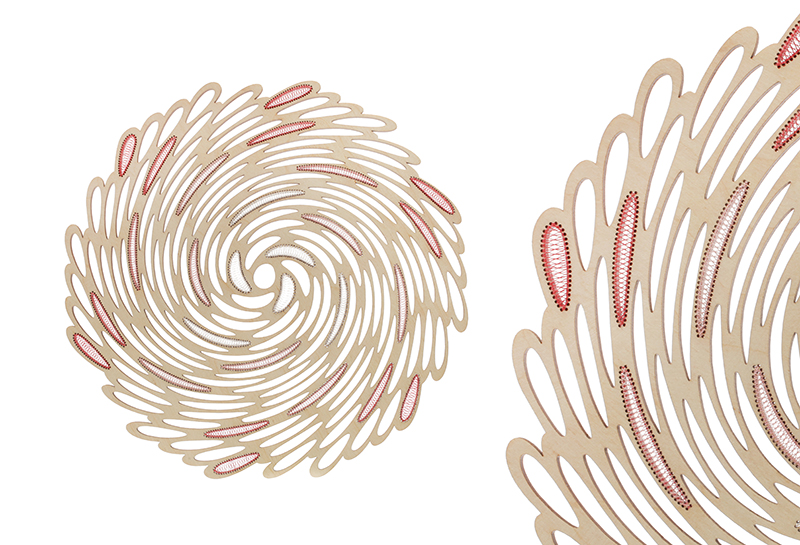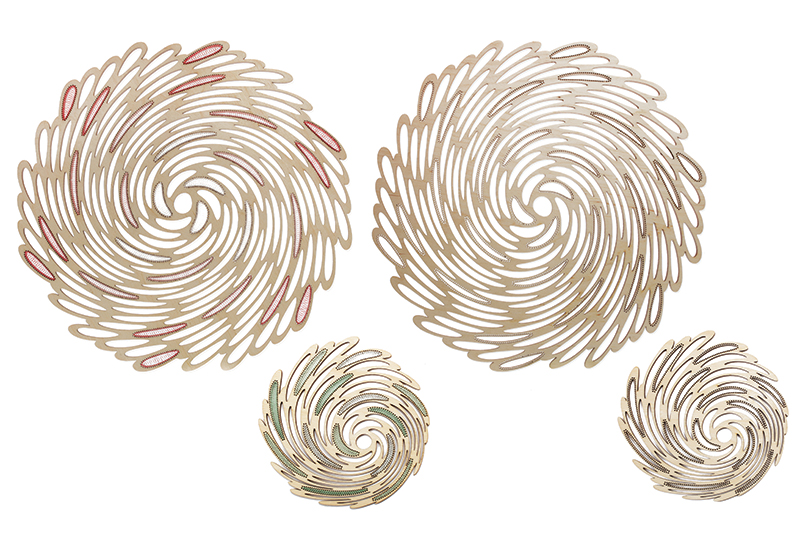 Cocoons
Hand embroidered or DIY home accessories
Material: birch wood. Techniques: laser cut, hand embroidery.
Variety of different embroidery colours and techniques.
Available as embroidered or as plain (DIY) items.
Designs: coasters, placemats.
Paper gift packaging.
Embroidering colours: white, natur, blue, green, pink, other
Sizes: ø18cm (coaster), ø28cm (placemat)
Two models:
Cocoons
Cocoons-Swirl
The collection combines modern technology with handiwork. It explores its therapeutic qualities and includes them in the production process. It creates work groups which use manual work as a tool for psychotherapeutic process, as well as offering the participants earning opportunities. It explores the true value of work in today's world of mass production, highlighting the products' background.