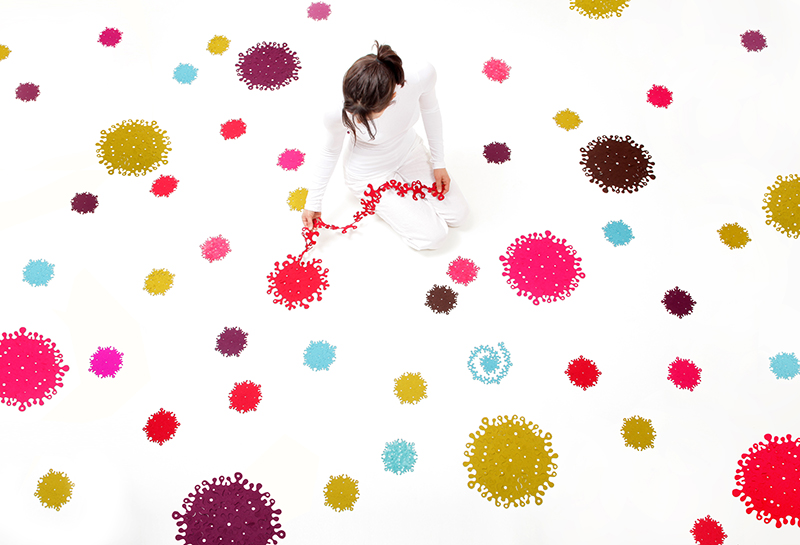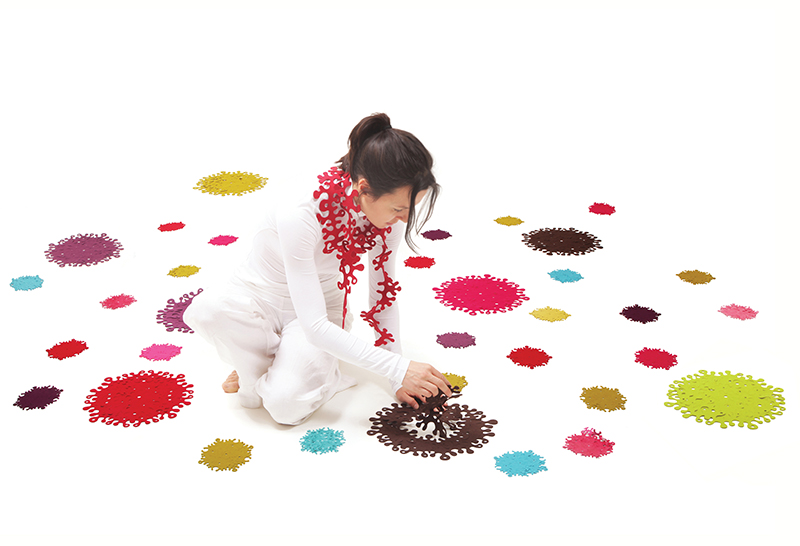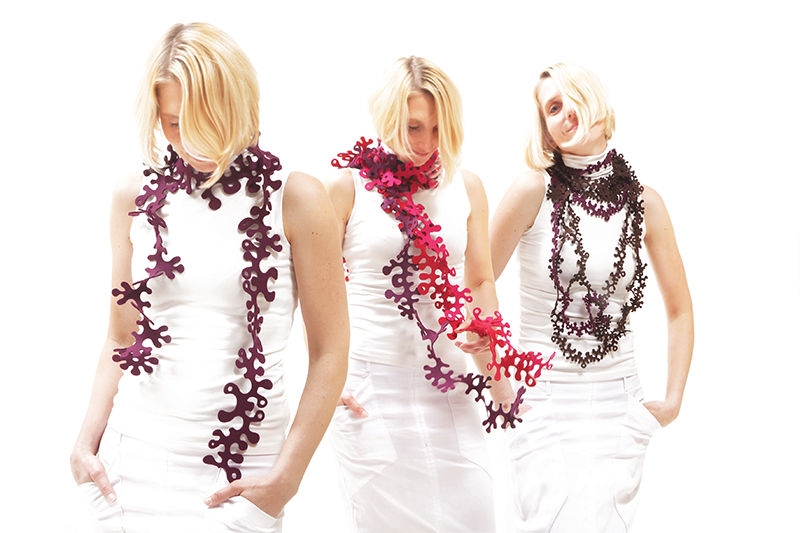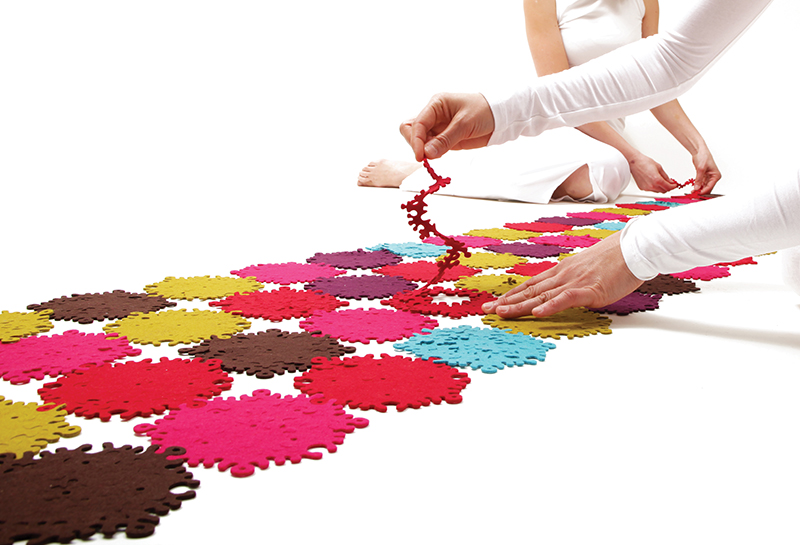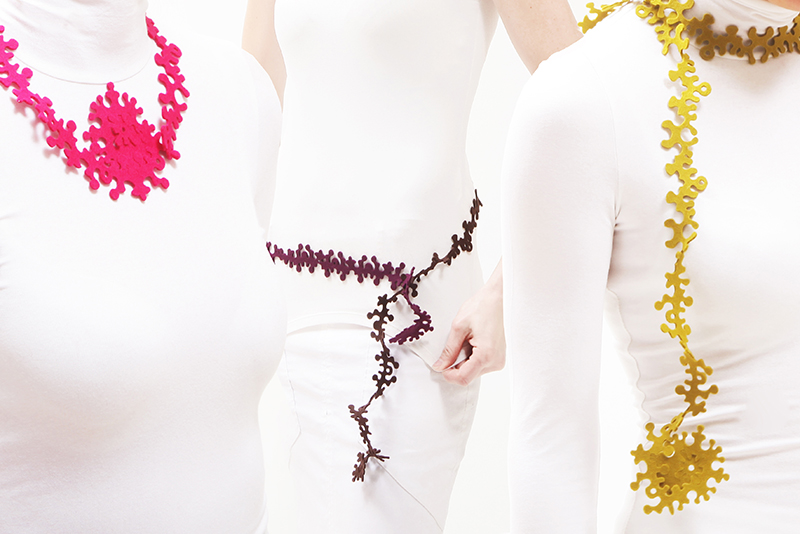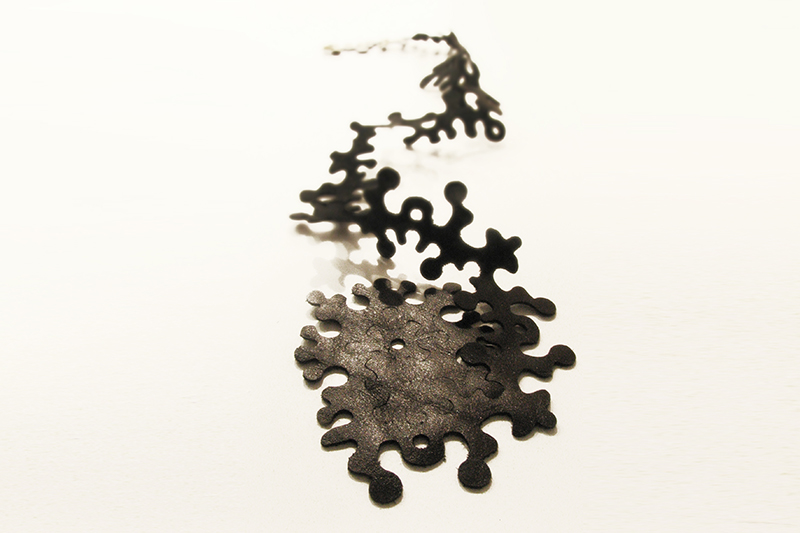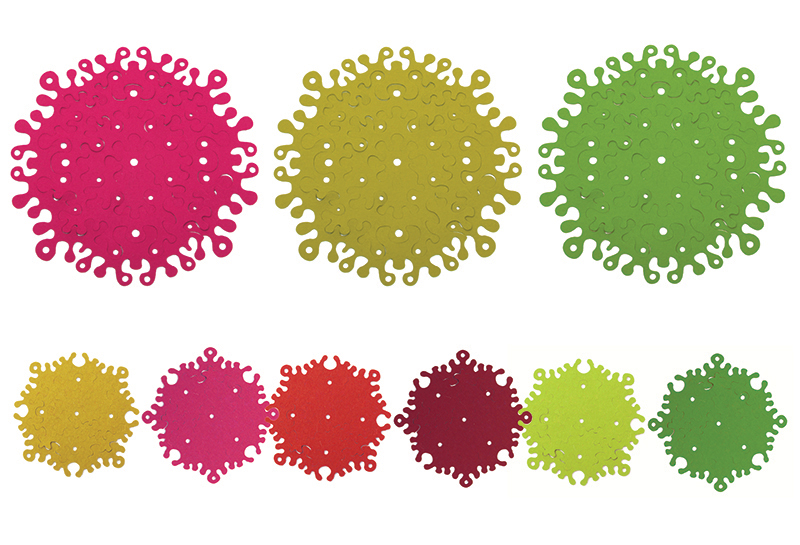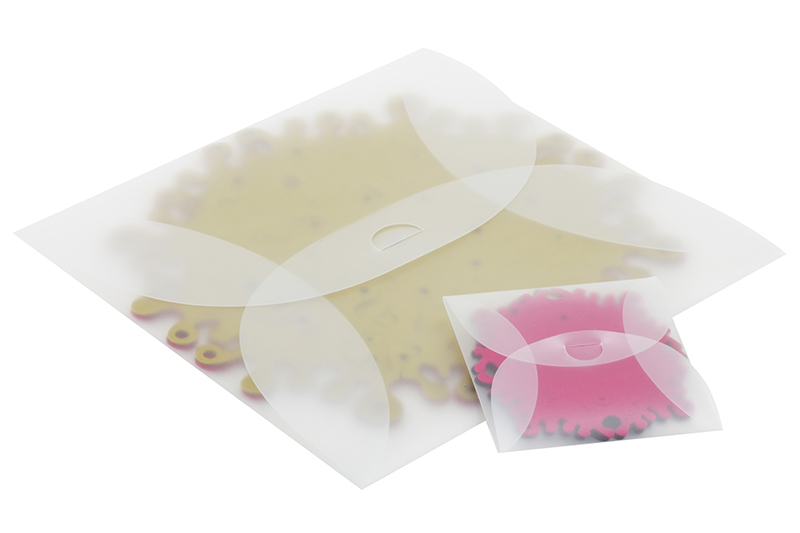 Coraltwist
Versatile object / module
Material: 100% wool felt. Polypropylene gift packaging.
Use: mat, jewelry, scarf, coaster, puzzle...
Various colours and combinations possible.
The product can also be made of natural or vegan leather upon request.
Models: Scarf, Necklace
Sizes: Scarf: ø13cm; Necklace: ø35cm
No. of modules in package: Various colour combinations.
The defining feature of the product is its spiral cut that winds from the center outwards, thus transforming a small surface into a functional product. The surface unwinds into a structured strip and folds back to its original form. Several products can be combined into a larger surface, infinite strips. The design of the strip encourages the user to re-form it according to their inspiration, to play with its applicability. The product was developed in cooperation with psychotherapists as a therapeutic tool - due to its creative, manual touch it gives additional stimulus in the therapeutic process.