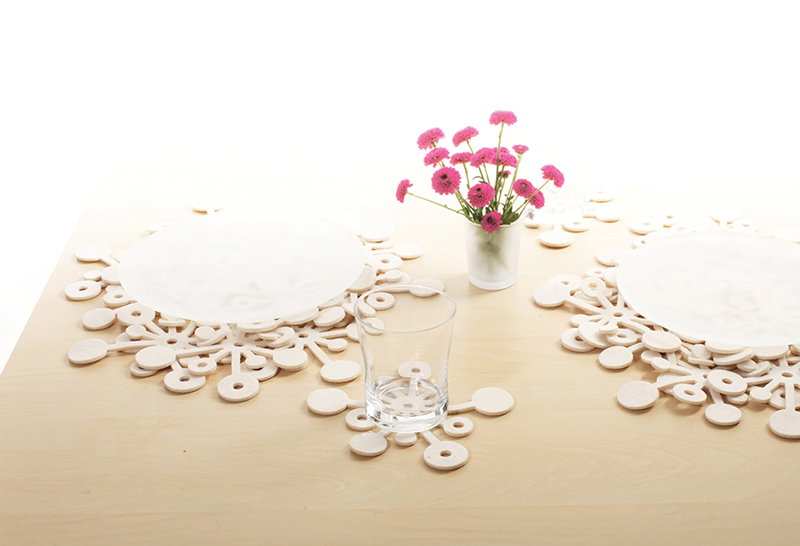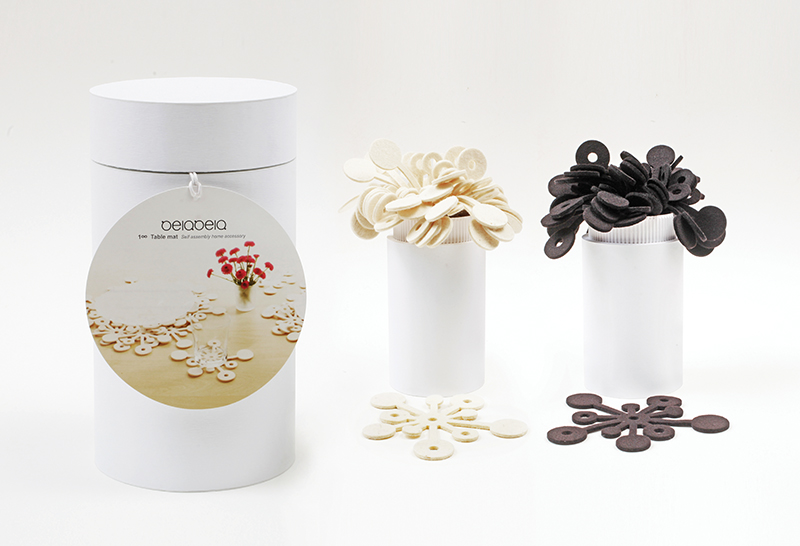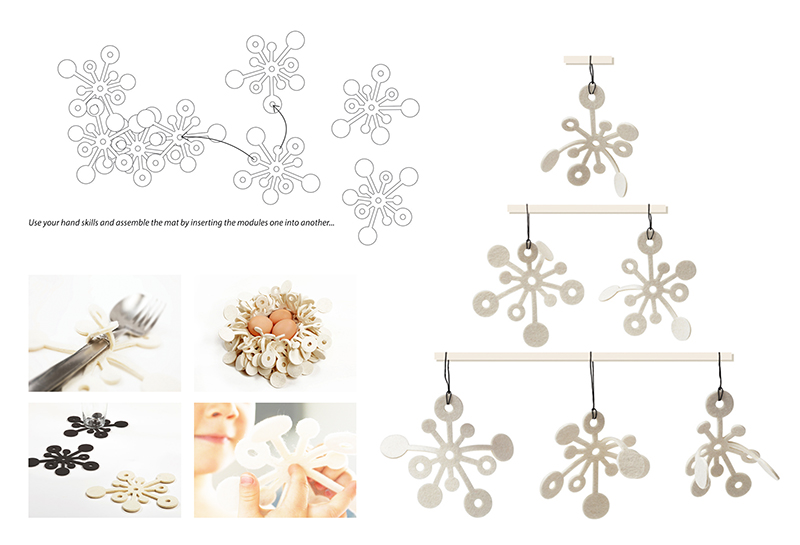 1∞ Tablemat
DIY home accessory
Material: 100% wool felt.
Paper gift packaging. Assembly instructions included.
Use: coasters, mats, Christmas tree decorations, napkin rings, cutlery holders etc.
Hand washable. Suitable for hot pots.
Colour of modules: wool white, black
Module's size: app. ø16cm
Package's dimensions: ø10cm, height 18cm
No. of modules in package: 13
The playful, aesthetically interesting and versatile 1∞ module will enrapture not only people with an eye for modern design, but also young "explorers" with a desire to experiment and create. Due to its versatile concept, the module can function either as an independent object or as a "construction unit" that can be assembled into various surfaces and structures; it can be arranged into a pleasant table decoration, used as a coaster and with a bit of imagination turned into various napkin rings or Christmas tree decorations. It presents a special challenge for the user because it allows free choice of form, size, structure and function. It stimulates creativity, imagination and urges to research.